The 5 best Barcus Berry violins reviews will help you to choose a violin that will bring you years of joy. Barkus Berry has been creating violins for over 40 years.
The story of Barkus Berry dates back to the 1960's when John Berry a violinist and Les Barcus an electronics expert got together and created the first piezo crystal transducer for musical instruments.
They went on to create a few different first in music including the first piezo transducer for piano, guitar and harp.
They are credited with improving on all of the string instruments with their high end electronic components.
Barcus Berry has become known as one of the most prominent producer of best acoustic-electric violins. They offer a wide variety of violins that are a good bet for a great sounding instrument.
Electric violins have really become popular, especially with young students. They offer a different sound than an acoustic violin and are favored in certain genres of music like jazz and rock.
While the acoustic violin is a wonderful instrument, younger students may be more interested in playing an instrument that is a bit more modern. Barcus Berry creates violins that are appealing to all age groups and all skill levels.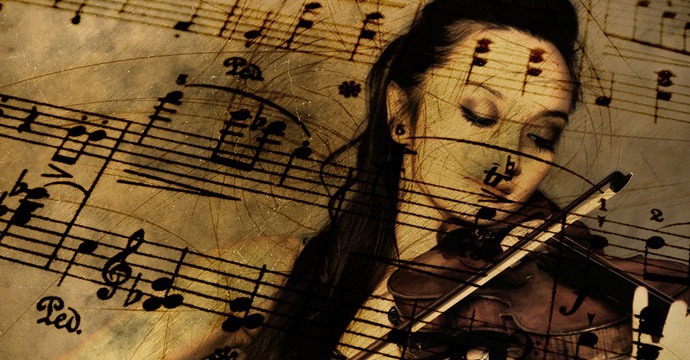 The electric violin offers a bit more control when it comes to the sound output which is also a great option for new players.
If you play the acoustic violin and need something that you can practice with that will not make a lot of noise an electric violin is a really good choice.
There are certain genres of music that depend on the electric violin to get the raw sounding tones that they spit out. They are ideal for blues, jazz, country and rock and roll scores.
Barcus Berry is the choice of many professional performers because they have in many artists opinions improved greatly on the electric violin with their reliable electronic components.
Barcus Berry is a highly trusted name in the music industry which is evidenced by the number of professionals that can afford any violin but choose the Barcus Berry range.
The Criteria
Deciding which of the Barcus Berry violins would be considered best was a difficult task because Barcus Berry is one of the better known producers of electric violins and they do produce a great range that can all be considered best for one reason or another.
We did however come up with the 5 best based on the following criteria:
Pricing
Skill level needed to play
Added value offered with the violin
Pricing is always important especially when it comes to a novice that may not be sure that they are going to stick with playing.
Being able to offer a wide range of pricing options was important in identifying the best Barcus Berry violins.
When we considered the skill level we did not consider the ability of the musician but the ease with which the instrument is made to play.
When you are just getting started the best instrument for you will be different from what is best of an intermediate player.
We also looked for added value, in other words are you getting the best violin for your investment? It can be something as simple as a case that can bump up the value of the instrument.
We choose the 5 best Barcus Berry violins and reviewed them so most of the leg work is done for you when you are ready to make the purchase.
Here are the TOP 5 Best Barcus Berry Violins Reviews
Barcus Berry Vibrato-AE Series BAR-AEVB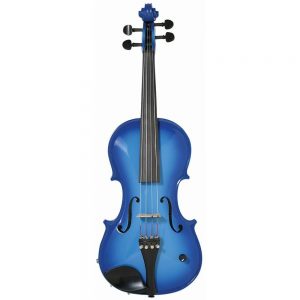 This is a great example of what makes a violin best. It meets all the criteria. It is well-made, it is nicely priced and it comes with a full outfit so right there is the added value.
This violin is hand made in a Romanian shop. It offers a full spruce top that is hand carved, a hand carved maple back and maple sides.
It has the fully seasoned Barcus Berry 1320 piezo pickup with a maple bridge made of high quality German maple.
Like all Barcus Berry violins it is setup up in the Barcus Berry special violin shop in New York.
The outfit comes complete with a canvas case that has the Barcus Berry logo embroidered on. There is a matching fiberglass bow and a US made rosin.
Barcus Berry Vibrato Acoustic Electric Violin

Natural- this is a more traditional looking model but it is a bit more pricey. This is an excellent option for someone that is familiar with the acoustic violin and wants to add something extra to their instrument repertoire.
This is violin offers excellent acoustic playing opportunities and great electric violin playing opportunities. It offers a built in piezo pickup on the bridge that offers an excellent tone. It is hand crafted of high quality woods.
This Romanian crafted violin is favored by many of the professional violinists like Lisa Haley, Tom Morley, Brian Batch, Daniel Willem and Downs Thompson among others.
The ebony fittings and superior strings make this a favorite instrument of anyone that owns it. This outfit includes a Glasser bow, a full cake rosin and a soft case that comes with a shoulder strap and has the Barcus Berry logo.
Barcus Berry Vibrato Acoustic Electric Violin – Red Berry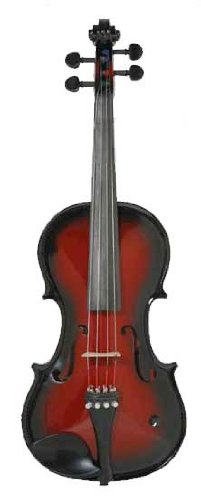 This model is crafted from graduated spruce and maple by hand in Romania. It is made to exact specifications. It offers authentic Barcus Berry electronics. It has 4 Wittner tuners for smooth easy tuning. The ebony pegs are secure. All the fittings are made from the highest grade ebony wood.
The outfit comes complete with a Glasser bow that is color coordinated to the violin. It also includes a coordinating case with a detachable shoulder strap that has the Barcus Berry logo embroidered on. It is a really nice outfit that comes highly recommended by users that have purchased it.
This model is strung with Red Label strings which are well-known for being very sensitive. Everything you need is included in this outfit. This hand rubbed varnish beauty is top of the line and really a work of art.
It is one of the more expensive models that Barcus Berry has to offer but the expense is well worth it for the showy art of the instrument and the great reliable sound.
Barcus Berry BAR-AET Vibrato – Tuxedo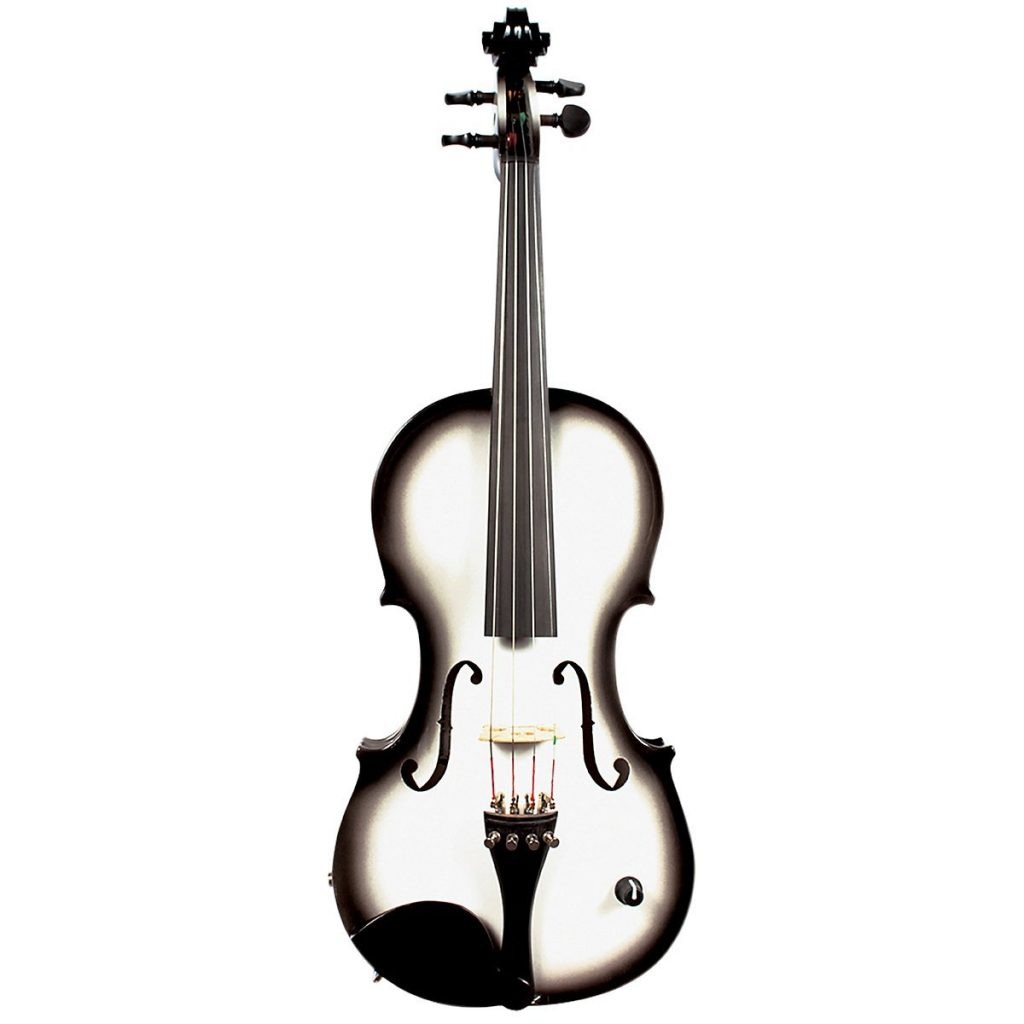 If you want a show stopping violin this would be it. The Tuxedo styling of this violin makes it a real looker. Of course the look is only have the story.
It is built to Barcus Berry standards with authentic electronics and construction that makes it a real stand out choice.
It offers superior acoustic sounds as well as superior electric sounds. Like all of the Barcus Berry violins it is set up to MENC standards.
It is crafted from aged maple and spruce. It offers a hand rubbed lacquer finish and comes with a matching bow, rosin and case.
The style of the Tuxedo is really eye catching. The edges are black while the center is white. It has a unique look that is sure to please.
This model is a show stopper that is sure to please anyone that can appreciate the art of the instrument.
Barcus Berry BAR-AEG Acoustic-Electric Violin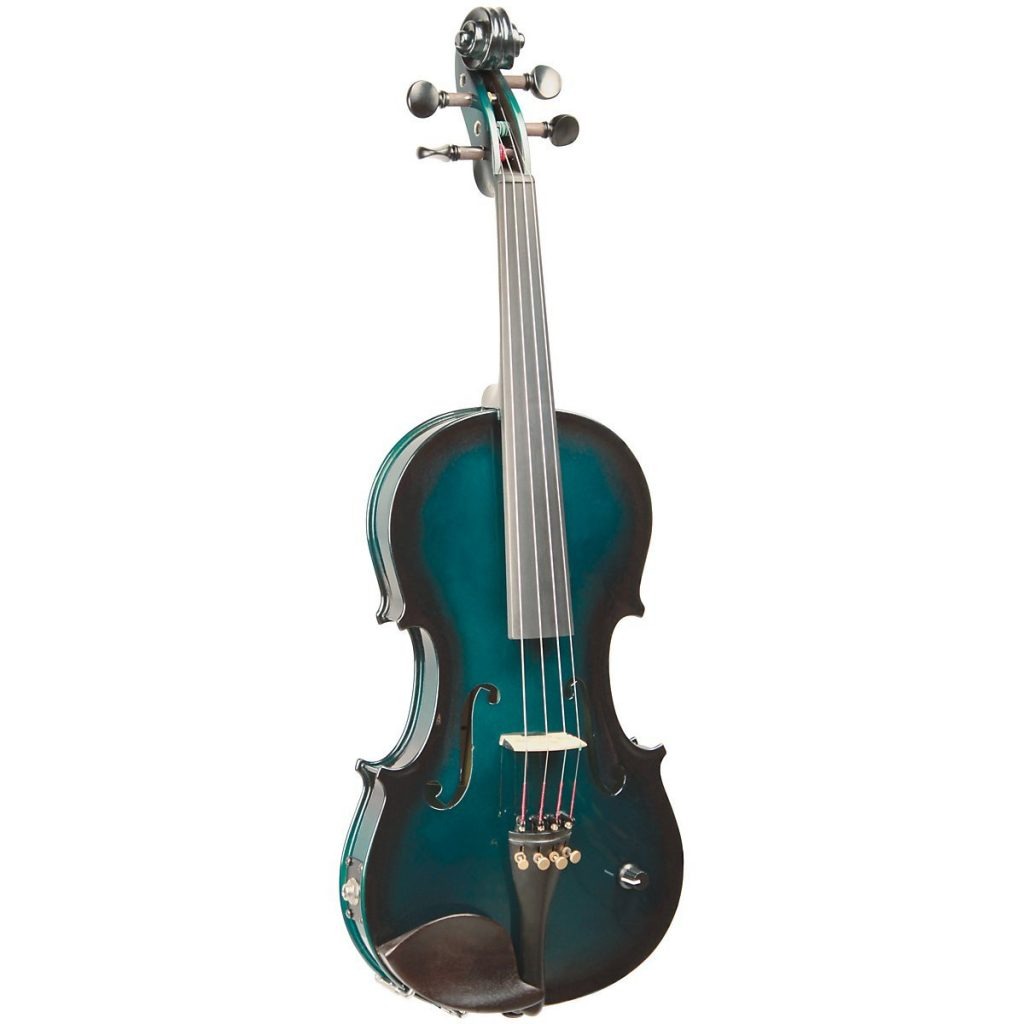 This model comes in several different colors. It is hand crafted in Romania then set up in NYC. It is adjusted to meet MENC standards.
This beauty is crafted with a maple back and sides and a spruce top. It is a durable model with a highly seasoned bridge made of Maple in Germany.
This model is an excellent option for both the novice and intermediate player. It has the Barcus Berry 1320 piezo pick up for a great sound. This is a great practice violin and great for performances as well.
This outfit comes complete with a made in US rosin, fiberglass bow that is color coordinated to match the violin. This is a nicely priced option that will easily fit the needs of many musicians.
If you are looking for an affordable option AND do not want to have to sacrifice any quality this is the instrument for you!
Overall
Choosing the right violin is easy when you have such a great selection to choose from. Barcus Berry is well-known for providing a nice range of options when it comes to violins.
These 5 Barcus Berry violins offer a full range of pricing, styling and added value.
You can choose any one of these violins and buy with confidence. Barcus Berry offers a liberal warranty that covers the craftsmanship of the violin. The authentic Barcus Berry electronics mean that you know you are getting one of the best electronic rigs on the market.
Barcus Berry is a name you can trust when it comes to choosing a durable violin that is not only beautiful but that will play beautifully. Use these 5 reviews to choose your next violin!