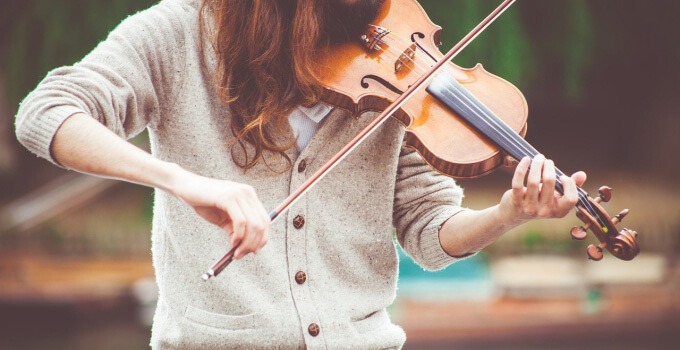 Violin tuning can be a tricky business. For guitarists, the pegs are a less-finicky metal mechanism that will stay in tune with relative ease.
In comparison, violin pegs are more delicate and made of wood, which means that changes in temperature and humidity will affect how the pegs react, causing the strings to become out of tune.
It is a common experience to become frustrated with your violin in between lessons because it doesn't sound quite right, but your teacher may have said, "Whatever you do, don't turn the pegs!"
This an important instruction for young children, who should leave the tuning to older students, teachers, and adults.
Learning how to tune the violin for the first time takes patience and guidance.
In this guide, you will have the information and tools to understand how to tune a violin with a tuner and by ear, a few tricks to help, and the best violin tuners that can aid the process.